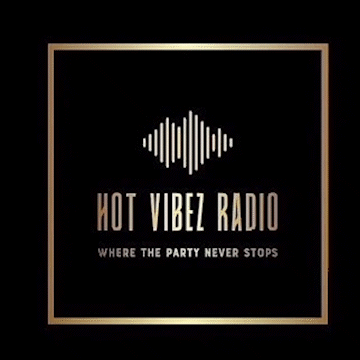 WHY WHVR HOT VIBEZ RADIO?
By joining the growing advertisers on Hot Vibez Radio, we can help promote your business, increase your sales, and create brand awareness more effectively than other forms of advertising and often at a lower cost.

ABOUT HOT VIBEZ RADIO
– Locally owned and operated by Menesis Media Hub, LLC located in East Stroudsburg, PA
– Format — Everything Urban
– WHVR is a heritage station broadcasting since 2020. We broadscast local and commerical artist, podcast and presenter.
What is Everything Urban?
— Hot Vibez Radio has a very diverse listening audience because the programming
schedule has something for everyone and often has crossover appeal. Hot Vibez Radio has Everything Urban format primarily consists of Urban Contemporary which includes the nationally syndicated morning show The Breakfast Club, R&B, hip-hop, rap, reggae,old-school, quiet storm (adult contemporary) and local community programming.
Local Market
— Hot Vibez Radio covers all of Tri-State area including:
New York City — 5 Boroughs, Long Island (Nassau, Suffolk), Westchester, Dutchess, Rockland

Connecticut — Darien, Greenwich, Byram, Stamford, New Canaan, Westport, Norwalk

New Jersey — Paulus Hook, Jersey City, Hoboken, Bayonne, Weehawken Waterfront and Port Imperial, Fort Lee, Other Jersey City Neighborhood

Pennsylvania - Dingmans Ferry, Delaware, Egypt Mills, Bushkill, Shoemakers, Turn Villa, Shawnee on Delaware
Local Programming
— Because Hot Vibez Radio is locally owned and operated, we can play what we want to play without the interference of a major corporation determining what gets played on the air. The result is some of the hottest and newest music to be played in the country. Hot Vibez Radio has earned the distinct honor of being an Indicator Station which means that you will often hear music on Hot Vibez Radio before you will hear it anywhere else.

WHY ADVERTISE ON RADIO?
Wide Reach
— Radio offers broad reach across all demographics, including younger consumers not easily delivered by print advertising. Radio reaches approx. 92% of US persons 12+ per week, which is more than any other medium, and radio reaches people who can spend. More than two-thirds of the weekly radio audience works full time and listens to the radio during the commute and also during the workday.
Environment
— Radio features one commercial at a time which allows the consumer to focus on one message, unlike print or digital advertising which often displays multiple ads on the same page diminishing branding opportunities and overwhelming the consumer. Readers can easily skip past print ads, but linear radio is intrusive and breaks through with your message. Studies by Arbitron have found radio retains 93% of its lead-in audience during commercial breaks.
Frequency
— Radio advertising is very affordable and allows you to add impact to your brand messaging through repetition. You can air multiple radio spots in a single day versus one newspaper ad, which means better and faster results because repetition sells. Radio can help maintain loyal customers by keeping your name or brand image top of mind.
Speed
— A radio spot can be created very quickly and put on the air quicker than print or television. Choose your favorite Hot Vibez Radio DJ or on-air personality who will bring your ad to life at no additional cost.
Cost
— Radio advertising costs less than print and TV and can be more effective. A well planned radio advertising campaign can be customized on nearly any budget.